Skylight Repairs & Replacement
If you discover that your skylight is leaky, you might need repairs to get it fixed. Eagleye Roofing Inc. offers quality skylight repairs of all kinds. We help get your skylight back into high performance and perfection without you breaking the bank.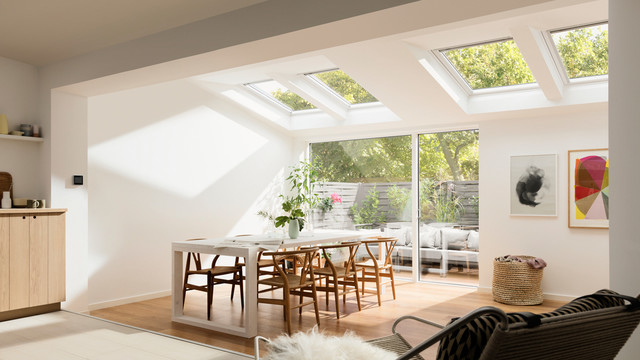 Skylight Repair Services:
If your skylight is leaking or damaged, it's important to seek repair services as soon as possible. Eagleye Roofing offers repair services for a range of concerns, including:
Leaks: Skylight leaks can be caused by various issues, including damaged flashing, cracked glass, or improper installation. A professional roofing business can inspect the skylight system to identify the cause of the leak and provide effective repairs.
Condensation: Skylights can develop condensation, leading to water damage and mold growth. You can address this issue by improving ventilation and insulation around the skylight system.
Damage: Skylights can become damaged from hail, falling debris, or severe weather. A professional roofing service can assess the extent of the damage and provide repairs to restore the skylight to its original condition.
Skylight Replacement Services:
In some cases, skylight damage may be too extensive to repair, or the skylight may need to be updated and more efficient. A professional roofing business can offer replacement services to provide a more modern, energy-efficient skylight system. Some reasons why a homeowner or business may consider skylight replacement include the following:
Outdated Design: An outdated skylight can detract from the aesthetics of your home or business. Replacing it with a modern design can enhance the appearance and increase curb appeal.
Energy Efficiency: Older skylights may not be as energy-efficient as newer models, leading to increased heating and cooling costs. A replacement skylight can improve energy efficiency and save on utility bills.
Extensive Damage: In some cases, skylight damage may be too extensive to repair, and replacement may be necessary to restore the system's functionality and prevent further damage.
Skylight is an excellent addition to any home. Not only does it add an extra oomph to the property, but it is highly functional too. As much as they seem like just another window in your home, they are not. They are more capable and modern but more susceptible to damage due to their placement and extra exposure to the elements.
Skylights are an excellent way to bring natural light into your home or business. However, like any roofing element, skylights are exposed to the elements and can become damaged over time. This damage can result in leaks, reduced energy efficiency, and even complete failure of the skylight system. Regular maintenance and timely repairs are crucial in preventing these issues from occurring and prolonging the life of your skylight system.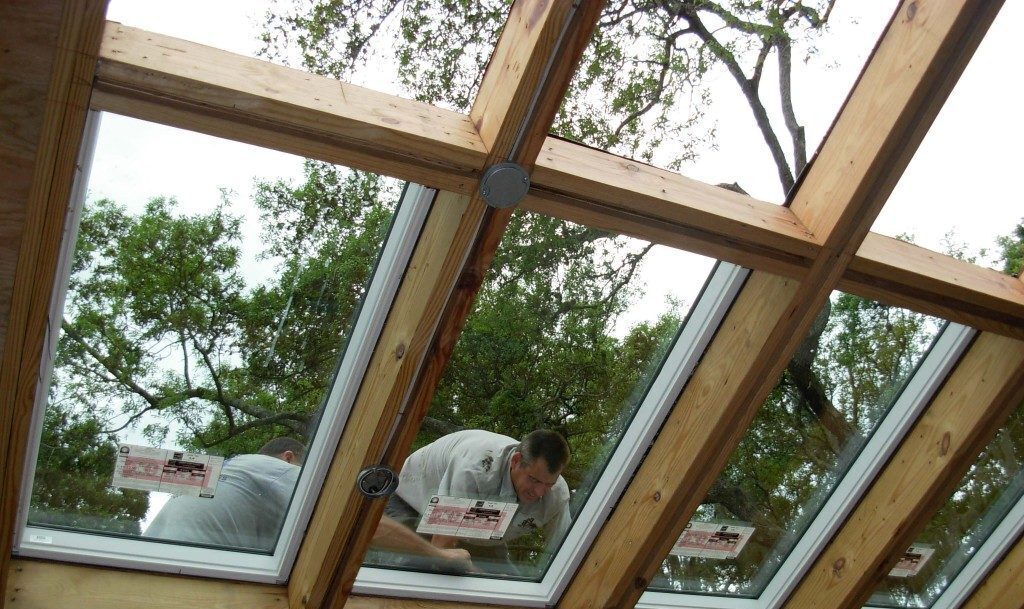 What can a Professional Roofing service do for you?
When seeking skylight repair or replacement services, it's essential to choose a professional roofing business that specializes in skylight systems. Look for a company with experience, licensed and insured, and good reviews from past customers. A professional roofing business like ours offers various services, including emergency repairs, regular maintenance, and installation of new skylight systems. They can also guide you in selecting the best skylight for your specific needs and budget.
Choose Eagleye Roofing for your next skylight repair or replacement.
Skylights are a valuable addition to any home or commercial building, providing natural light and enhancing the overall aesthetic. Regular maintenance, timely repairs, and even replacement can prolong the life of your skylight system and prevent costly damage. We completely understand your frustration if your skylight is not working properly or is damaged. We offer a comprehensive range of services to address these issues, from minor repairs to complete replacement, ensuring your skylight system continues to enhance your space for years to come.